Sylvart Studio has consistently been a leader in the photographic industry for almost 7 decades.
Our photographers have won numerous awards for their portraits of high school seniors, children, families, and weddings. We combine experience with the latest technology to bring our clients the best of everything!
Our studio has been recognized as one of the most unique studios in Ohio. We are located in a 4 story historic building. This offers our clients a wide variety of natural settings. Therefore, every session is unique.
We are blessed to work in an amazing space - our fully renovated historic building makes us a 4-story studio with options, backgrounds and venues that no one else has. We can make portraits you cannot get anywhere else! Other photographers wish they had a studio space like ours.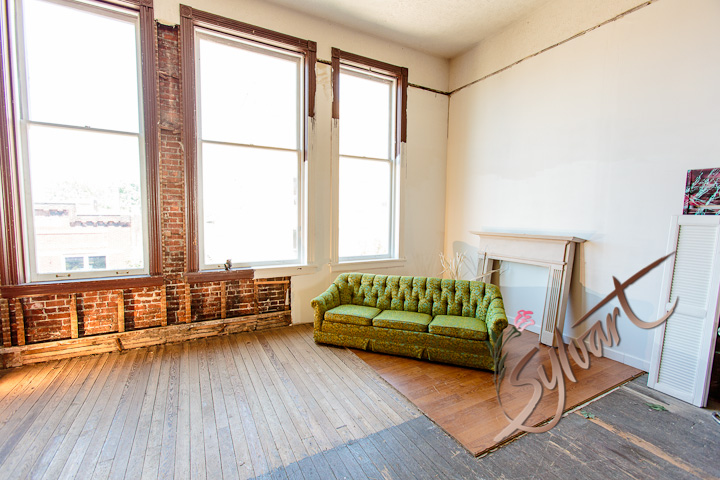 Brent
Brent has been a Professional Photographer for 20 years and is an expert in several areas of traditional and electronic imaging [including: color management, pre-press, 4 color printing and workflow management].
Brent specializes in Wedding and Event photography as well as Commercial work.
I cut my teeth here at Sylvart, it was my first studio gig. It was an amazing experience and created some life-long friendships - not to mention a marriage. [FYI - Brent and Teri Ann are married]
After college, Brent purchased Fineart Studios - a commercial photography studio and serviced several national and international clients. His love of Wedding photography pulled him back into the portrait world and in 2010 Fineart Studios merged with Sylvarts to bring everything full circle.
Brent is the Board President of Professional Photographers of Ohio and on the Advisory Board of Skip Cohen University.
Teri Ann
Teri Ann is a classically trained Portrait Artist and one of the finest photographers in the state.
Teri Ann is a perfectionist.
She simply will not accept less. She is on a mission to make everyone look their absolute best in every portrait. Double checking hair, jewelry, lighting and every detail while making a portrait. Her attention to detail would seem tedious if you weren't having so much fun during the session.
She makes it look easy, but there are thousands of hours of training and expertise at work every time she presses the shutter.
The only mark against her was marrying Brent . . .
Cortney
Cortney is in charge of making the trains run on time - not an easy task when surrounded by artists.
She is a wonderful Senior and Childrens portrait photographer as well as the secret to why all of our prints look so amazing.
Cortney ran our darkroom for years and, after coming into the light (and camera room) she still demands the same quality from our labs.
She has a remarkable eye for color and refuses to accept anything short of excellence.
Ashley
Ashley is one of our Awesome Assistants and a big part of why everyone enjoys their portrait session!
Ashley will help you through the entire portrait session; from going through outfits, to showing poses, and explaining what happens next - you will be well taken care of.
And Ashley knows just what it's like to be on the other side of the camera - she was a Celebrity just a few years ago
Emily
In addition to being one of our Awesome Assistants (and a big part of why everyone enjoys their portrait session) - Emily is an incredible artist!
From paints and pottery to photoshop and album design, Emily is responsible for a lot of the amazing you see around the studio.
If it's painted on a wall and uber-cool . . . it came from the mind and spirit of our Artist-at-Large.